Adopt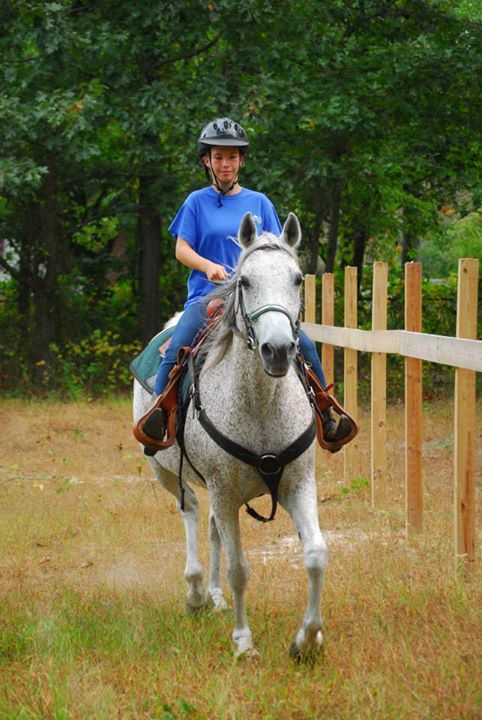 By adopting an HRU horse, you'll give a horse a second chance while making room for HRU to save another.
Available to approved homes within an eight (8) hour drive of Howell, NJ OR to the immediate Lexington, Kentucky area on minimum 60 day trial periods, HRU horses are thoroughly evaluated and up-to-date on medical, dental, and farrier needs prior to adoption.
Basic Requirements
HRU's contract is designed to protect both the horse and adopter for life. The minimal requirements of adoption are:
Sharing photos or videos of the horse every three months

Most adopters share via Facebook/Instagram

Submitting an annual veterinary check form

Ensures the horse is up-to-date on vaccines and in good health
Common Misconceptions
First time horse owners with prior horse care knowledge and experience are welcome.
Adopters do not need to own their own farm. Most board at outside facilities.
Stalls are not required; a three-sided run-in shed with ample space for the number of horses in turnout is a minimum.
Fencing; barbed wire fields for horses will not be approved, but most secure electric, wood or smooth wire fencing is acceptable.
To Apply
Before you apply, please review our adoption contract to ensure you agree with the terms. Do not submit the adoption contract as one will be customized for your horse once you're approved.
Next, apply to adopt an HRU rescue horse in one of two ways:
Fill out our online adoption form. (Coming soon!)
Download a PDF of our adoption application. Once you have filled out the form, please scan and email to lunar_aradia@yahoo.com.
Before reviewing your adoption application, HRU also requires photos submitted that were taken within the past two weeks (see checklist below). Photos may be submitted via email or online photo album.
Once you have submitted your adoption application and photos, we will reach out to you to submit a $25 non-refundable application fee via PayPal or mail.
If you are approved and decide to adopt a horse within three months, this fee is deducted from your total adoption fee.
Checklist of required photos for adoption
Views of any pastures/paddocks the horse will use, from each angle.

Standing in the center of the field works well for wide shot.

Views of fencing from each angle, including some close-up and wide-angle views.
Views of any gates leading in/out of the field(s).
Inside/outside of any run-in sheds the horse would use (if applicable)
Inside/outside of specific stall the horse would use (if applicable)
New/recent (past two weeks) body shots of any other horses sharing the same property (if applicable)

Please take these from the side of each horse, outside in daylight, so we can best see their condition. Please also remove any blankets or saddles (if applicable).