Our Horses
HRU horses are up-to-date on vet/farrier/dental needs and thoroughly evaluated prior to adoption.
Adoptable horses are available to approved homes on a minimum 60 day trial period. Adopters must be located within approximately an eight (8) hour drive of Howell, NJ OR to the immediate Lexington, Kentucky area (unless otherwise noted).
Find more photos and watch videos of our adoptable horses on Facebook.
For more information about a horse or to start the adoption process, please email lunar_aradia@yahoo.com.
R Lil Rascal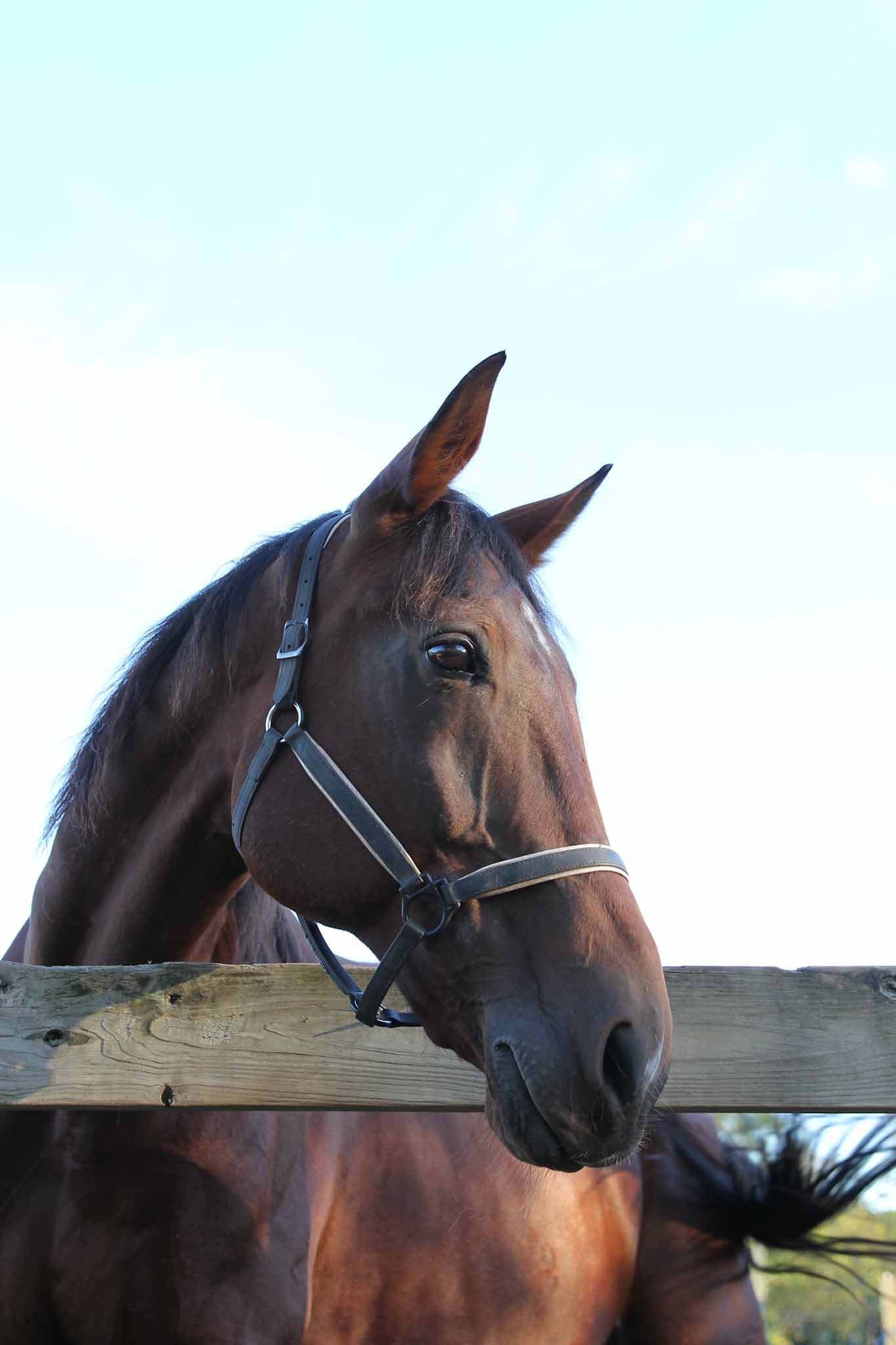 17 year-old 16.1hh Standardbred gelding - companion/pasture pet only
Rascal was rescued by a private individual from a sales program last year after having worked as an Amish buggy horse. He is an incredibly sweet, well-mannered horse who loves people. He will follow you around for attention and always comes right to the fence.
Rascal is a wonderful companion horse, good with mares or geldings. He stands well for the farrier and loads/unloads beautifully. Rascal can sometimes be nervous with new situations, but he responds quickly to someone's calm energy.
His left eyelid was injured as a foal, so the eye will tear a bit and he just needs a fly mask for sun protection. Rascal is not rideable due to neurological issues. He had cuts that show he was likely hit by a car during his Amish buggy days.
Rascal loves to be pet and cuddled. He makes funny faces to get snacks. He will make a fantastic family companion horse/pasture pet.
Piper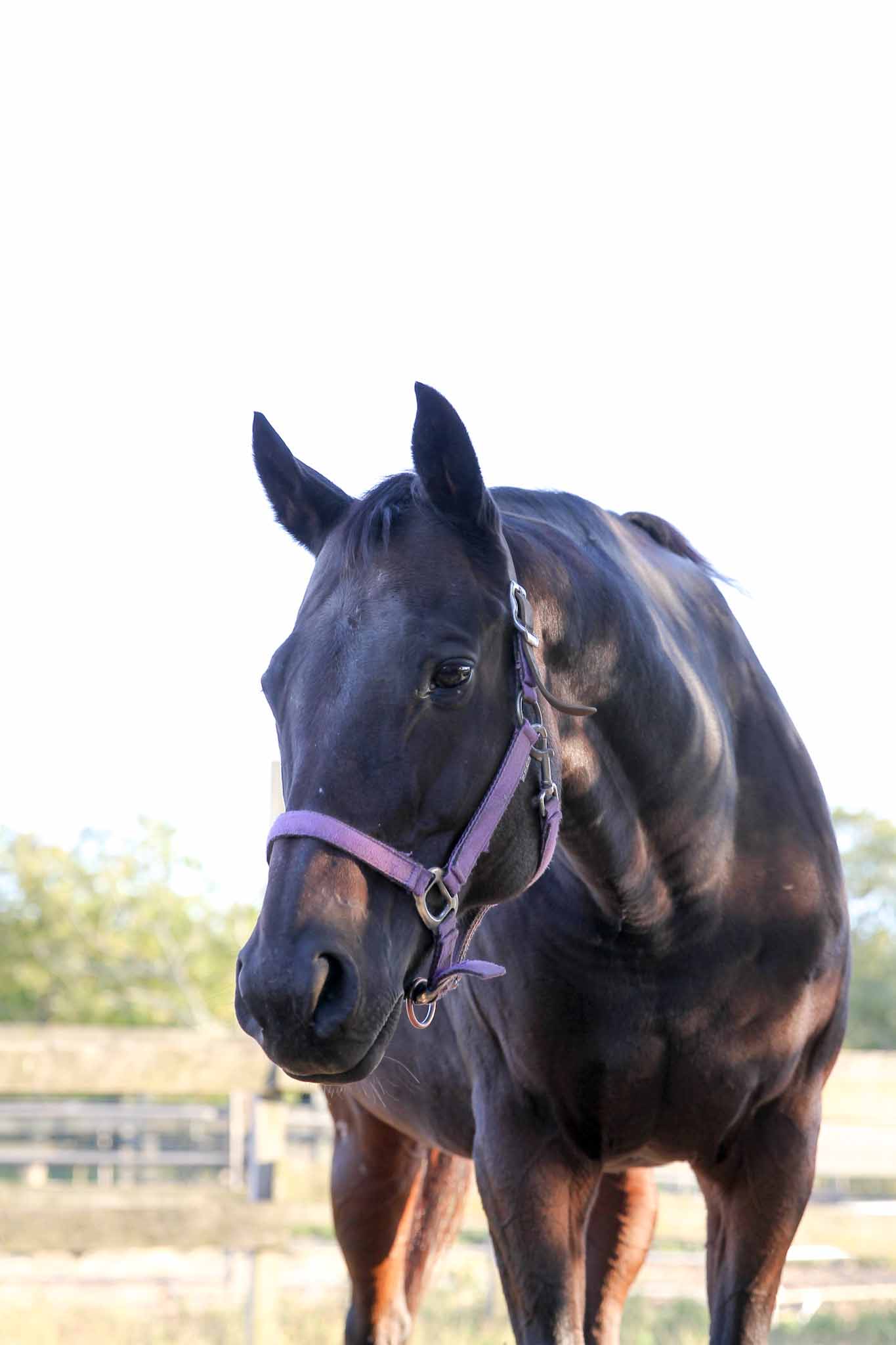 18 year-old 16.2 hand Thoroughbred mare - companion/pasture pet only
Piper is a Thoroughbred mare who was lovingly surrendered in February 2022 when her long-time owner could no longer care for her due to illness. While her exact recent history is unknown, she may have lived on a property alone for the last several years. Her registered Jockey Club name is Pipe's Perception.
Piper was a lovely riding horse in her past, but due to arthritis from old bilateral apical sesamoid fractures, she is now only pasture sound.
Piper is an alpha mare and good with laid back horses in turnout. She is a smart, spunky and sweet to those she knows and trusts. Piper would do best with an experienced person who can give her decent attention. Like many horses, the way to her heart is through carrots and apples.
Only Fascination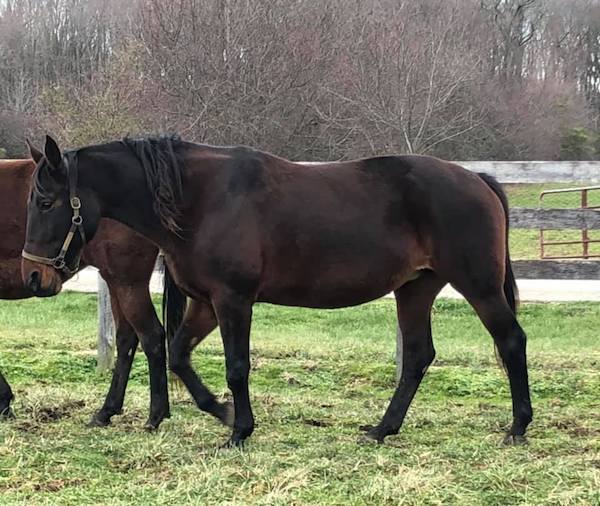 16 year-old 16 hand Standardbred mare - companion/pasture pet only
Only Fascination was an Amish buggy horse at one time and sold at a sales program once used up. She has a big knee, so we expect her to only be pasture sound at this time. She was at a farm that sold, she's looking for a new home and will be protected by HRU's contract.
She makes an excellent companion to other horses as she lives in a herd and gets along well with others.
Willow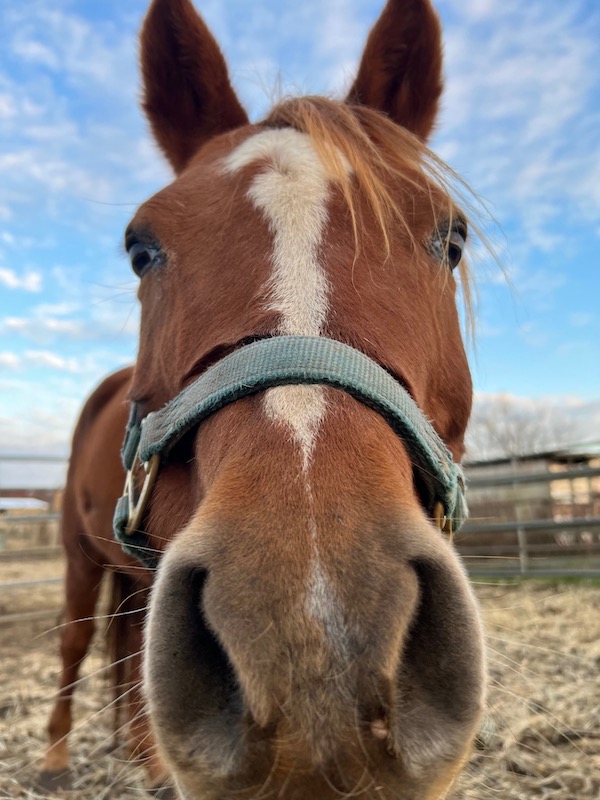 Estimated 18-21 year-old 11.2 hand pony mare - permanent HRU resident
Willow is an owner surrender who came to HRU in November 2020. She had a large salivary stone in her face removed after coming into our care. Willow needs her mouth emptied by a veterinarian on rare occasion since feed can build up in the pocket.
Due to her ongoing health issues, including seizures, Willow is a permanent resident in need of sponsors.
Cool Cookie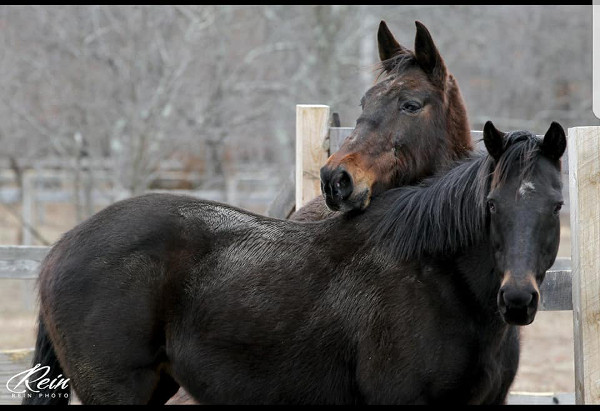 21 year-old 16.1 hand Standardbred mare - permanent HRU resident
Cool Cookie (CC) is a retired Standardbred trotter and former broodmare who has chronic utivitis. She is a permanent HRU resident who makes a good companion to many of our other rescue horses.
Charm and Joey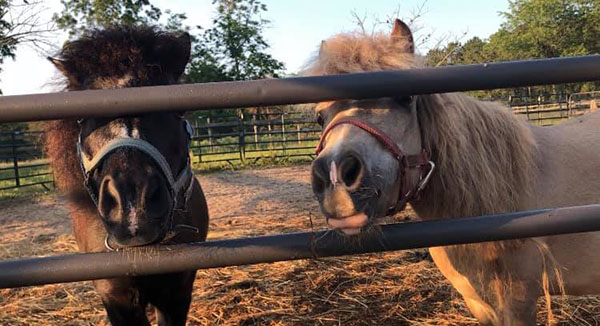 Estimated 26 and 27 year-old 9 hand miniature horses - permanent HRU residents
Charm and Joey are a pair of bonded senior mini horses who spent many years in a home together. They were lovingly surrendered to HRU due to their owner's illness.
The minis are very sweet and love children. Due to ongoing founder issues, they are permanent residents of HRU.